POSTPROCESSING
Upper jaw
Upper jaw visibility switcher.
Lower jaw
Lower jaw visibility switcher.
Digits
A tool for creating 3D numbers that are mounted on the teeth for aligners numbering. Digits can be edited, scaled, moved, or rotated with the use of the tools available.
See video tutorial
Tooling
Laser marking and Tooling positioning tool. Laser Marking - laser-etched identifiers required for reading in automated production. Tooling - a geometric figure that is embedded in the printed object for a more stable geometry and is also used in automated production.
See video tutorial
Cutting line
The cutting line is automatically generated using a sophisticated set of geometry analysis algorithms. It is used as a line along which the aligner will be trimmed in an automated production. The user can edit this line by moving the dots, these changes will also be reflected on all subsequent aligners.
See video tutorial
Video tutorials
Explore more of VISION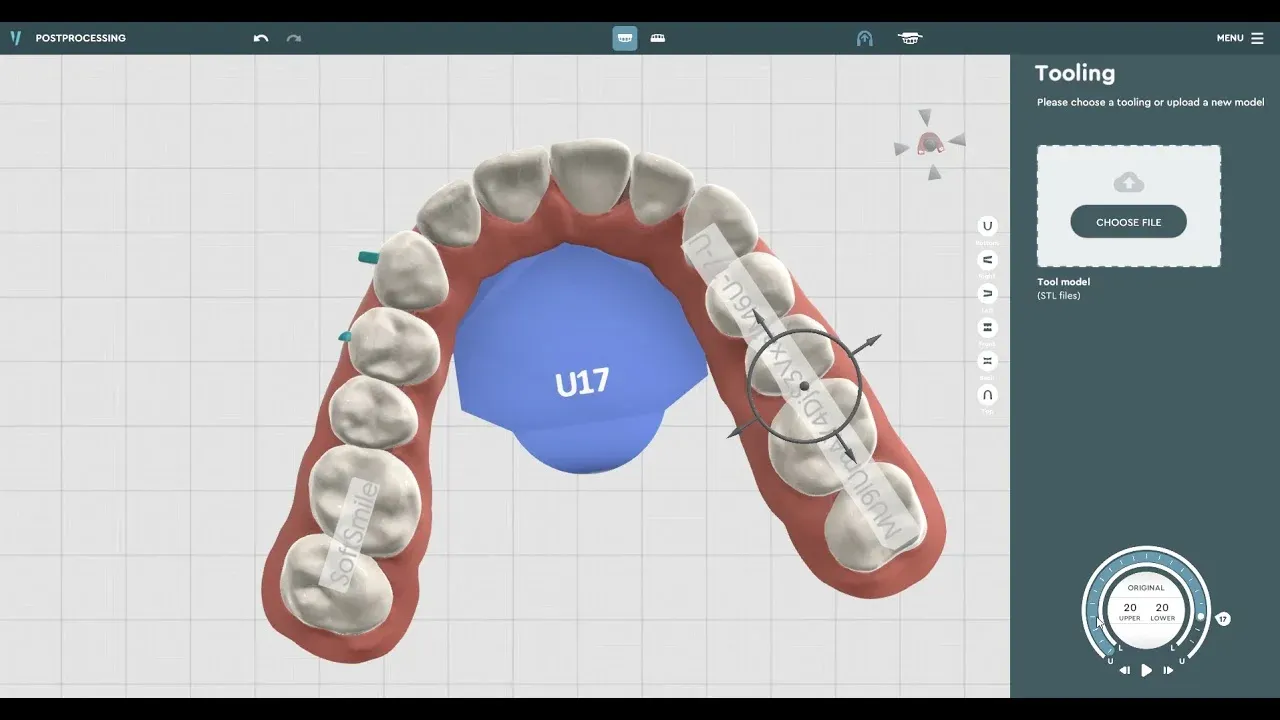 Postprocessing - Update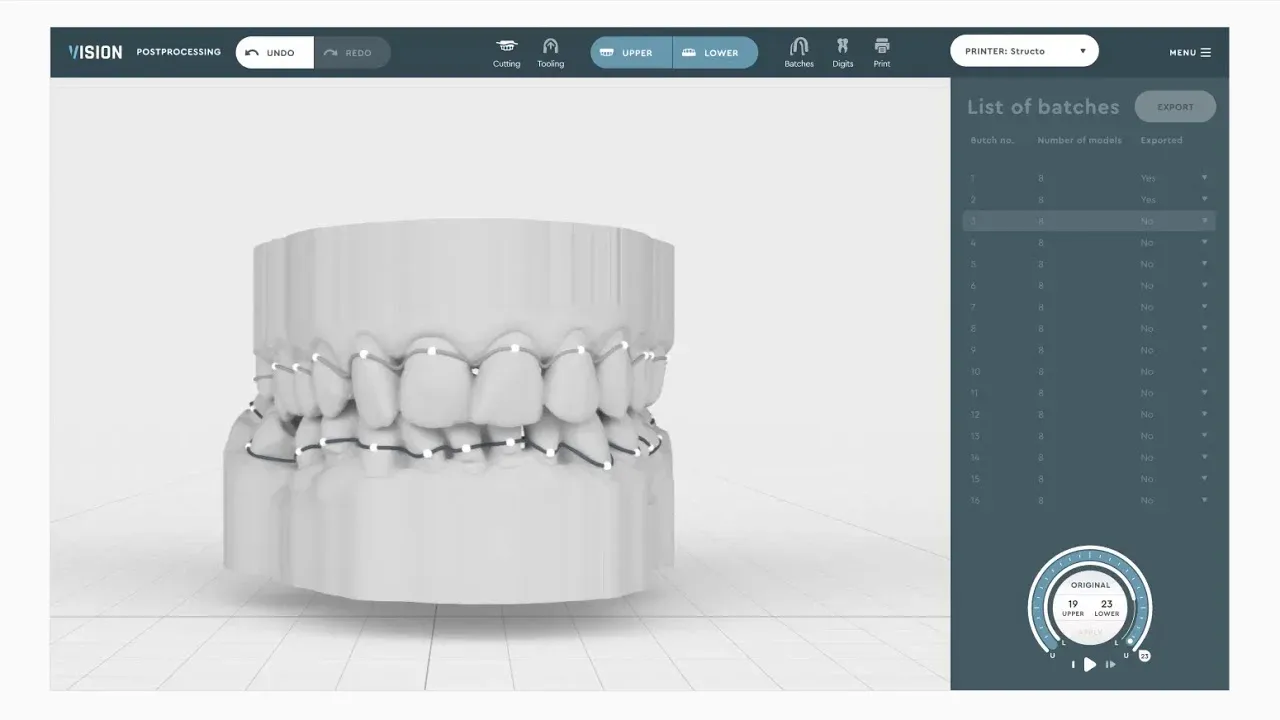 Postprocessing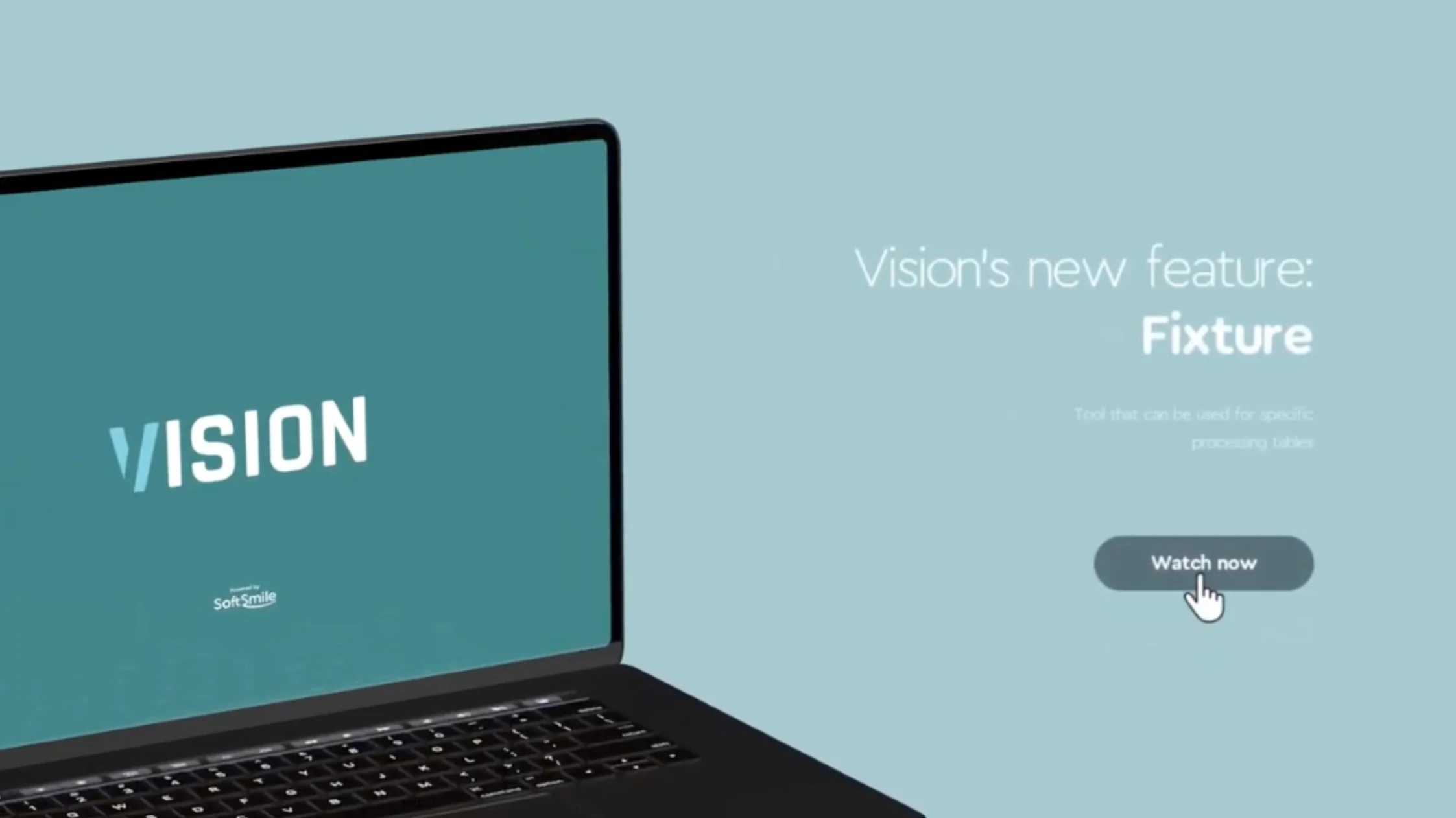 Fixtures Feature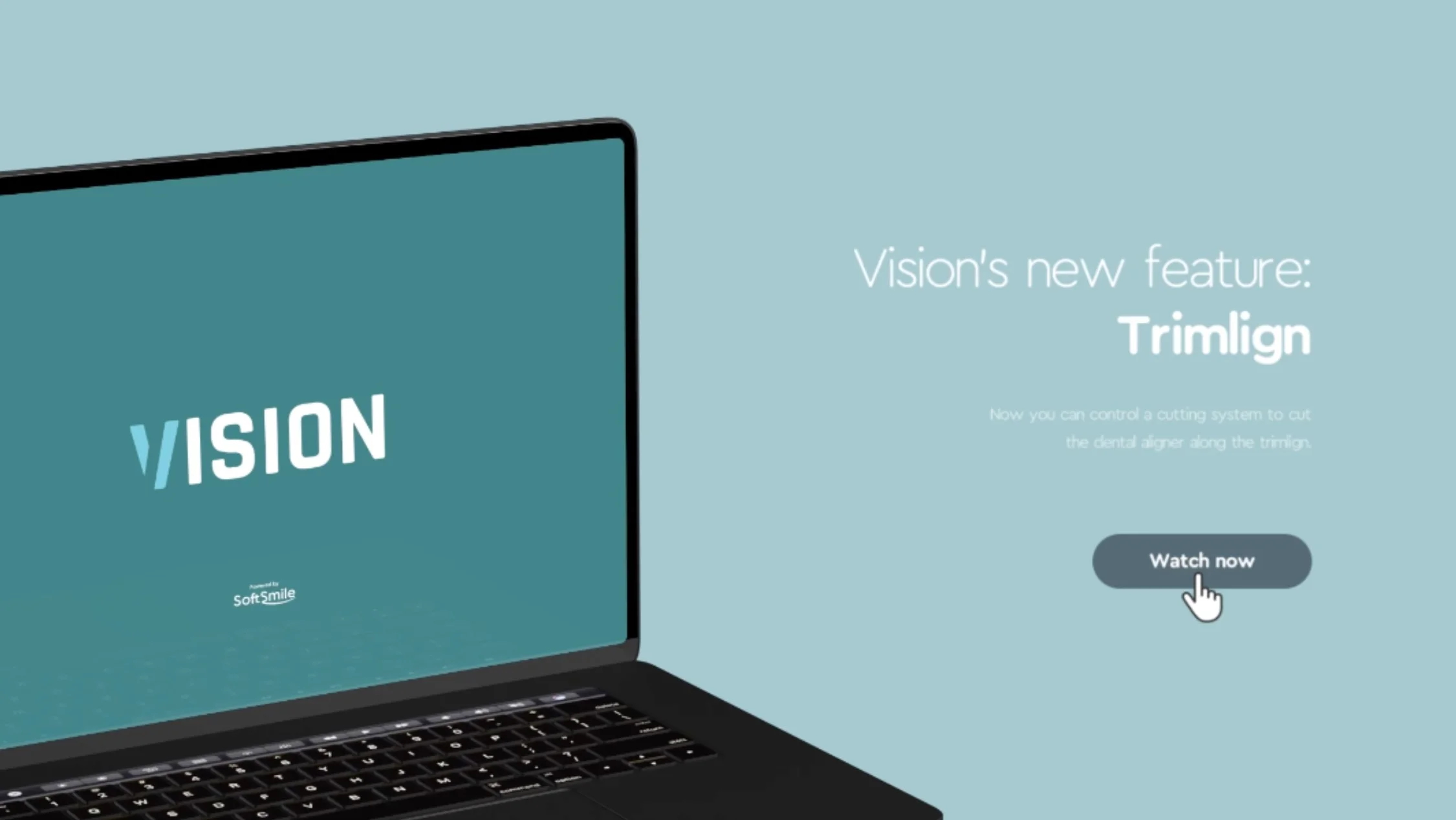 Trimlign Feature
Digits